Rezero – Waste Prevention and Responsible Consumption Foundation – is a non-profit independent organisation founded in 2005, with the aim of changing our current production and consumption models towards zero waste. We promote responsible consumption and waste prevention measures by networking and advocating with social, economic and public administration stakeholders. We develop strategic campaigns, plans and policies for waste prevention, compiling research and conducting studies to increase awareness on the consequences of our current levels of waste generation, as well as to identify and promote zero waste solutions. 
We are based in Barcelona and most of our work is focused in Catalonia and the Balearic Islands. Both areas are coastal territories which simultaneously contribute and suffer greatly from marine litter. This is a very relevant issue for those of us living in coastal regions, especially those located in the Mediterranean Sea, which is exposed to many different anthropogenic pressures that generate a high accumulation of marine debris.
As Rezero has been working on this issue for several years, we were asked by Zero Waste Europe to attend, as an expert stakeholder, to the first Interregional Learning Event of the Cap on Litter project, which took place during the 11th and 12th of March in Marseille. The city is a strategic logistic hub in the Mediterrean since its port is one of the most important in France. During two full days, the organisers of the event were able to establish the perfect balance between practical learning about the local context and engaging in discussions with fellow attendees on the issue of preventing marine litter. We had the chance to learn more about the project, including the work being done by the project's partners and the expert stakeholders that attended the event, as well as local initiatives in beaches within the Marseille region.
In particular, we learnt about the work of nautical activities in Marseille aimed at reducing waste in their facilities and on sailing boats, for example by eliminating single-use plastics in their consumers lunch boxes or switching from disposable to reusable labels to stick on the boats. It was very interesting to hear how local sailing clubs and groups are already implementing zero waste policies ahead of the 2024 Olympic Games, when Marseille is hosting the sailing races.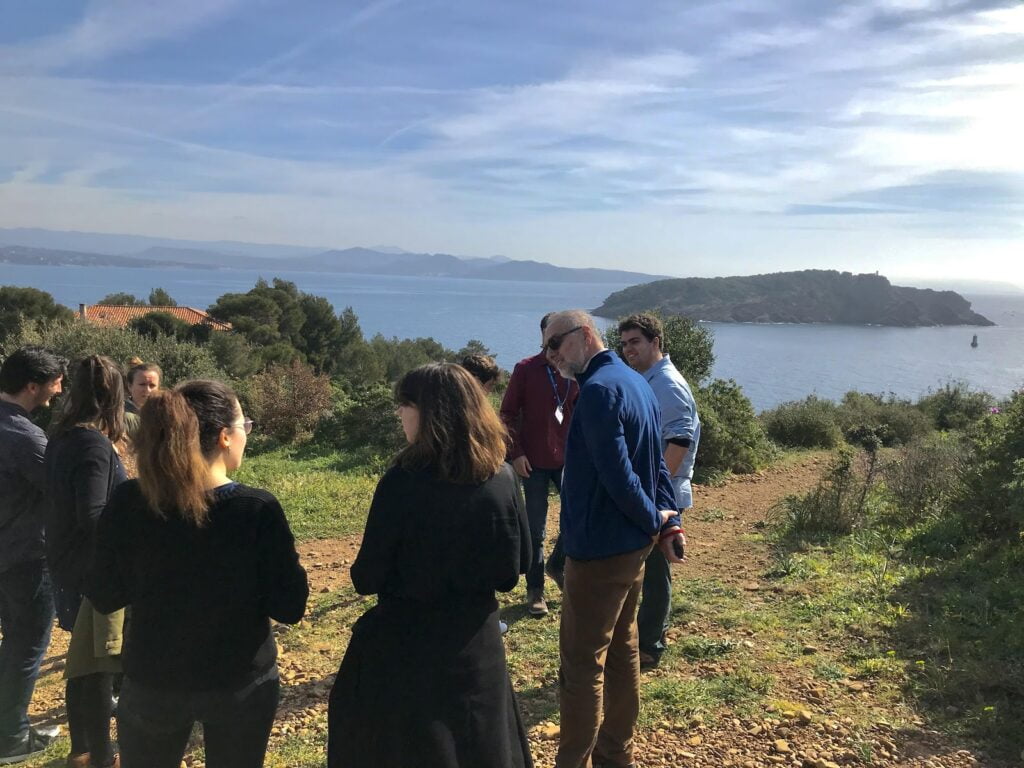 Attendees of the meeting in Marseille learning about conservation and prevention efforts.
Also, there was space for some of the attendees, including MerTerre, to showcase tools and approaches they are using to collect data, through civil science initiatives such as beach clean ups and analysis on the composition of the residual waste, helping to raise awareness about marine litter issues in their communities.  For example, Mer Terre has constructed an online platform, ReMed, which acts as a centralised database that helps map marine litter across the whole Mediterrannean, as well as a tool to facilitate collaboration and the exchanging of resources between partners working on these issues, aimed at enhancing the collective impact of our work.
Furthermore, during the meeting we got the opportunity to meet and understand the role that local restaurants and organisations are playing within the community to prevent waste. Located in touristic and coastal hotspots, these organisations are adopting voluntary zero waste approaches, such as the elimination of single use plastic products and the implementation of reusable and compostable solutions instead. These local stakeholders also highlighted some of the legal and regulatory barriers that are preventing them from taking further action, ranging from national health legislation limitations to consumers' acceptance of reusable solutions. In relation to this topic, there was an interesting lecture conducted by CPIE Cote Provençale about their initiative, "Committed shop owners for zero waste beaches". This NGO accompanies and provides resources to community shops and restaurant owners located close to the beach to help reduce waste. It was interesting to hear about how they use engaging communication tools to change the behaviour of both beach goers and fellow business owners.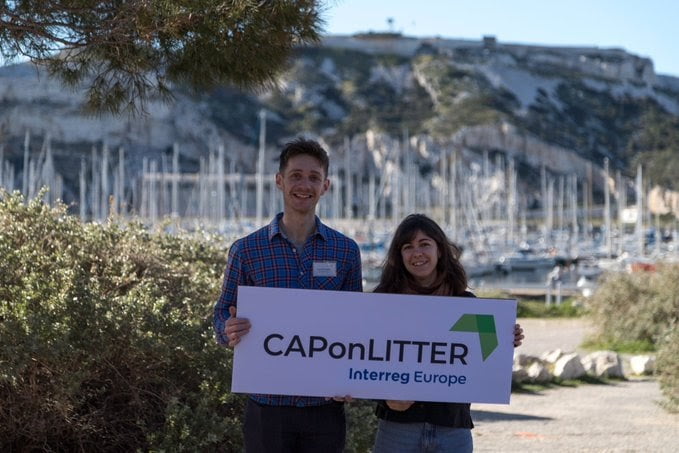 During the event, I had the opportunity to showcase our Zero Beach project, co-organised by Rezero and the association Eco-union, which aims at promoting the application of zero waste strategies in the beaches of our local coastal municipalities. During the summer of 2019, in collaboration with public administrations, we tested three pilot studies with the Metropolitan Area of Barcelona to reduce waste on beaches. These included the simulation of a deposit return system for drink containers, a smoking ban and an awareness-raising initiative among beach users on the good practices they can follow to prevent waste contaminating our seas and beaches. After the pilots finished, these strategies were legally evaluated to facilitate their implementation by the public administration in Barcelona.  
In regards to next steps, we at Rezero are going to continue supporting and facilitating the implementation of effective zero waste approaches by municipalities and economic actors. We are looking for new candidates to participate and engage in our Zero Beach campaign and, inspired by the initiatives presented during this learning event, we would like to take a step forward in the project to start working with a broader range of stakeholders, including beach facilities such as bars, nautical activities and other marine sport centres, who also play an important role in preventing marine litter from reaching our beaches and seas.
This work is supported by Interreg Europe and the European Regional Development Fund.