In 2015, the European Union made a pioneering move to introduce the Circular Economy Package, a groundbreaking initiative aimed at reducing the impact of waste generated by European societies. With the European Strategy on Plastics launched in 2018 and the Single-Use Plastics Directive adopted in 2019, the EU has taken important first steps towards reducing the immediate harm that plastics cause to our environment and health. However, the success of these initiatives will depend on how the legislation will be translated into concrete actions on the ground.
The impacts of increased production and consumption of plastic in Europe is only now beginning to be truly understood. The billions of tonnes of plastic that end up in our oceans each year, the pollution plastic waste causes to communities and the natural environment, and the rising of CO2 emissions from extraction and refinement of oil and gas used to produce plastics, are all having dire consequences on our planet and our health. It is more and more clear that the solution to plastic pollution and the waste crises we face today lies within a zero waste approach, therefore it is at the local level where the success or failure of Europe's transition towards a circular economy will be decided. 
How can we write the new story of plastic together?
Zero Waste Europe and the Rethink Plastic alliance organise a one-day event to try to answer that. The event aims to shine a spotlight on the implementation of EU policies on plastic: looking critically at local level implementation, pointing to gaps in legislation, and analysing possible room to go further towards a zero waste future.
Held in Brussels during Break Free From Plastic's global week of action, just before the European Week of Waste Reduction, the event convenes a group of leading representatives from the European Commission and Parliament, civil society, business and industry, waste practitioners and local municipality officials from nearby regions. We will examine why local actors are so critical to ensuring the success of the EU's plastic and circular economy legislation, taking words and ambition in Brussels and translating these into concrete, tangible policies on the ground for communities across the continent.
Organisers: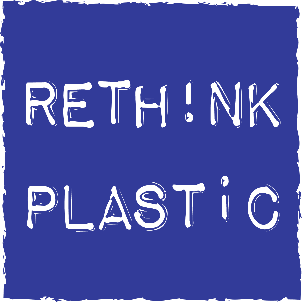 The Rethink Plastic alliance brings together ten leading European NGOs, representing thousands of active groups, supporters and citizens in every EU Member State. It is part of the global #breakfreefromplastic movement, which consists of over 1,400 NGOs and millions of citizens worldwide. Collectively, this growing global movement systematically addresses the environmental, economic and social impacts of plastic pollution while promoting solutions.

Zero Waste Europe was created to empower communities to rethink their relationship with resources. In a growing number of regions, local groups of individuals, businesses and city officials have taken significant steps towards eliminating waste in our society. Zero Waste Europe engages these groups at two levels: supporting local groups with independent knowledge and streamlined tools to drive change more efficiently, structuring the movement internationally to better represent the interests of our communities at the EU level and engage policymakers with a unified voice.

#breakfreefromplastic is a global movement envisioning a future free from plastic pollution. Since its launch in September 2016, over 1,400 groups from across the world have joined the movement to demand massive reductions in single-use plastics and to push for lasting solutions to the plastic pollution crisis. These organisations share the common values of environmental protection and social justice, which guide their work at the community level and represent a global, unified vision.