This year, the European Week for Waste Reduction (EWWR) will be held from the 20th to 26th of November and the theme for this year is circular communities, both at individual or organisational level, who are called to take action to reduce waste production through a circular, zero waste approach. 
The European Week for Waste Reduction is the biggest campaign aiming to raise awareness on waste prevention and reduction within Europe. It is an initiative organised by a Steering Committee of different organisations, but carried out by local and regional authorities involving all types of actors (associations, schools, NGOs) who are all working towards building a sustainable future, through the adoption of a circular economy and the principle of the three Rs: Reduce, Reuse and Recycle.  In this context, cities and towns are key players that have the opportunity to facilitate better and practical actions of citizens in everyday life towards a zero waste society. 
How can cities facilitate the zero waste transition? 
Reuse facilities:

Municipalities can allow the usage of empty facilities to promote circular initiatives such as

Repair Cafes

, second-hand markets or swamps

.  As communication is evermore pressing on the need to reduce our consumption and production, more citizens are acknowledging that their contribution matters. Second-hand markets and online websites for reusable items are thriving, and this is vital to prevent natural resources being discarded for waste, as well as to prevent the use of virgin materials for new products whilst reducing key Greenhouse Gas emissions during production and manufacturing stages. However, the possibilities to easily sell and get rid of unused items shouldn't be an incentive to purchase more, but rather to raise awareness of the importance of closing the loop and giving items a second life.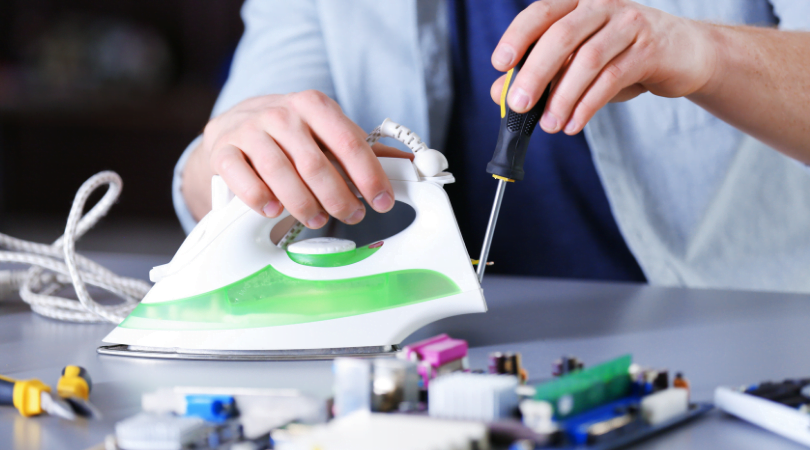 Community composting:

Municipalities can provide compost containers in public spaces and educate residents on how to use their bio-waste to help create useful compost. A successful example is the French town of Samoreau, where compost bins were provided to the schools, cemetery and town hall and the compost was used to maintain the town's green spaces and flowerbeds, generating a circular loop where bio-waste can be put back into the natural cycle to help the local soil. 

Food waste prevention:

Municipalities can put in place training, incentives and policy to reduce food waste in canteens, in restaurants, hotels and hospitals and homes. Furthermore, municipalities can introduce the right infrastructure to allow and encourage food waste to be redirected to where it is needed most, for example by connecting supermarkets or restaurants (who would otherwise discard leftover food) with local enterprises to help feed those more in need.

Separate waste collection

.  A key factor for an effective circular community is to ensure that the value of products is preserved.  Therefore, it is essential to implement a proper waste collection policy at the municipal level that can facilitate the circular economy process.

Some cities in Europe have already reached a high percentage of recycling rate, close to 80-90%

, thanks to properly implementing a door to door separate collection system implementation. In addition, separate organic waste collection

can help reduce the amount of a household waste by 40%

, with organic waste being sent to composting sites rather than to landfills or incineration.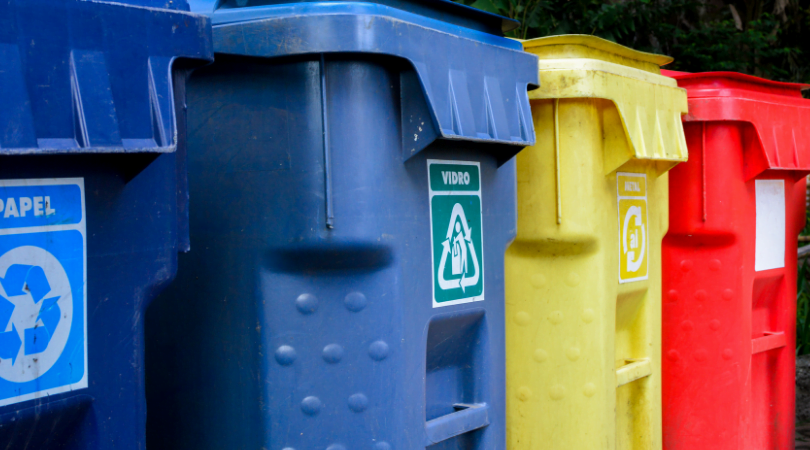 Introduce economic incentives to encourage waste reduction.

Even though small changes are important, the situation clearly demonstrates that society cannot rely solely on the spontaneous collaboration of a small group of citizens to change our general societal behaviour. However, citizens collaborate best when the system is designed for them. One driver to reduce waste at local level are price incentives,  and indeed practice has shown that the amount of waste has tremendously decreased where this mechanism was implemented (

Treviso, in Italy, has seen its own residual waste decreased of 52%

in only one municipal mandate,

whilst there was a reduction of 60% in Parma

). Another successful example of good practice in waste separation is

Newport, Wales

, which has achieved a recycling rate of 66%. This outcome has been possible thanks to the local authority's decision to implement policies such as pursuing quality of collection over quantity, discouraging citizens' production of waste by collecting the separated recyclable/compostable waste more often than residual municipal waste, and by providing bigger bins for recyclables than for residual.

Repair collection

. Municipalities are also called upon to develop repair collection points and repair centres by enabling facilities for this purpose, especially for durable goods such as electronics, furniture and clothes. These types of initiatives create extra value to the item or product itself, and can also help increase local  employment rate, especially when compared with the alternative of the waste that has been collected ending up in either a landfill or incinerator. In fact, repairing requires a

higher number of skilled persons and can create inclusion of marginalised people into the society

.
A call to action this European Week of Waste Reduction
All around Europe, municipalities are joining the #WeChooseReuse movement demanding, through a letter addressed to decision makers at EU level, to strengthen, among others, the establishment of a regulatory framework to enable reuse, to penalise those who pollute and, concerning  the business sector, to design and implement the Extended Producer Responsibility (EPR). All municipalities and actors interested in achieving the EWWR 2021 theme, circular communities, should sign this letter and showcase their support for developing the necessary reuse systems in order for circular economies to flourish.
Antonella Bortolato is a volunteer for Zero Waste Europe.