Tackling our waste generation by transitioning to a more circular economy and society is an urgent priority across the whole European continent. Yet this is particularly pertinent today for those living within the regions connected by the Mediterranean Sea.
Ranging from Spain and Portugal in the West of Europe to the Middle East and Northern African countries in its south, the Mediterranean basin covers a wide and diverse geographical landscape. Despite the different cultures and traditions that exist within this region, governments and citizens often face similar challenges, whether in Tunis or Toulouse.
This is the context behind the 'A Mediterannean Integrated Alliance on Waste for cities and citizens' (MED-InA) project. Led by partners from France, Jordan, Tunisia, Spain and Lebanon, the project proposes to develop and roll out a methodology for a "Zero Waste" public policy adapted to Mediterranean cities as an exemplary and participatory approach for waste reduction, reuse and recycling.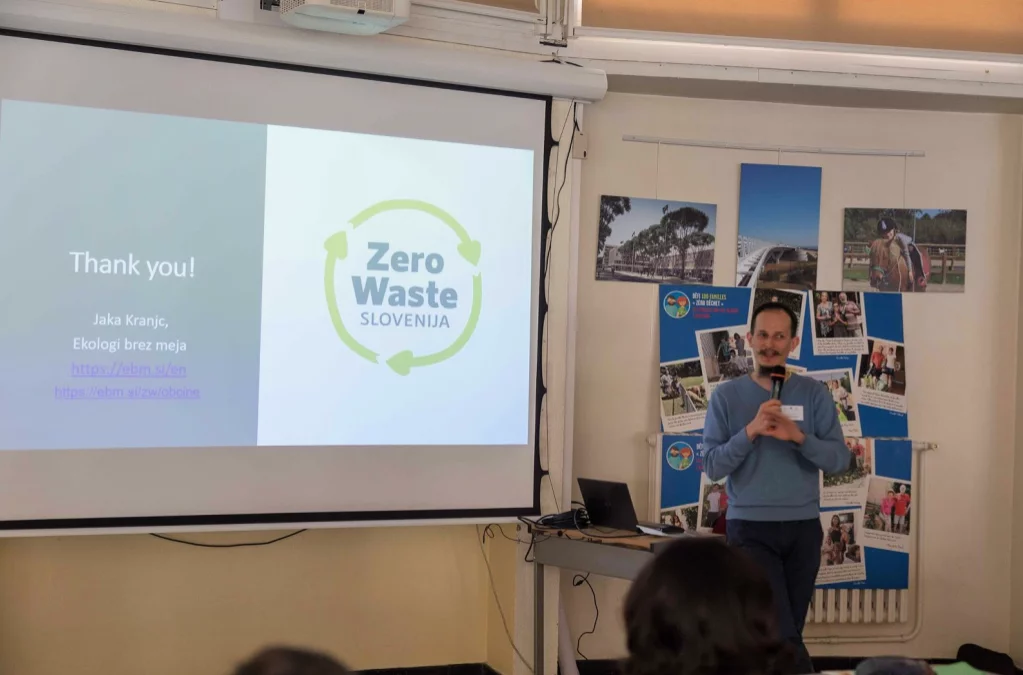 Together with us at Zero Waste Europe, Ekologi brez meja were invited by MED-InA partners to specifically help develop a guidebook regarding the design and implementation of local zero waste strategies within the Mediterranean context. The ideas, examples and solutions found within the guidebook have been included to help facilitate understanding why and how to implement effective local waste reduction strategies for municipalities in the region.
Download the Guidebook for Zero Waste in the Mediterranean here
The guidebook, available in either English, French, Spanish or Arabic, provides a unique examination of how zero waste strategies can be applied within the specific contexts and challenges that local authorities face today, whether that's dealing with high levels of tourism during certain months of the year (pre-pandemic) or designing waste infrastructure within a society that is managing an influx of refugees, as is the case in Jordan.
The examples shared from elsewhere in Europe and the zero waste solutions available for local authorities come from EBM's and Zero Waste Europe's experiences over the past decade working with zero waste municipalities. In Slovenia, we currently have 9 zero waste municipalities and this is set to grow even further this year.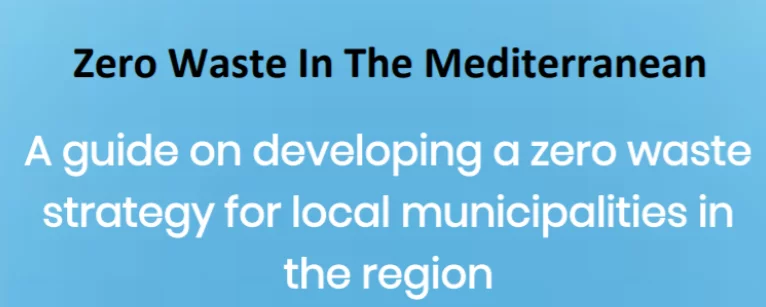 We hope that the guidebook can be a useful resource for anyone wanting to learn more and be inspired to implement zero waste within their own communities. Yet we specifically hope that for those working within the Mediterranean, this guidebook will provide important insight and ideas to help overcome some of the unique challenges that face the region.
This guidebook is just one chapter within our broader work across Europe, helping accelerate the transition to a circular economy one community at a time. When social restrictions have eased, we believe the guidebook's impact can really be felt as a tool to help structure municipal workshops and strategies. By taking the examples and ideas included in the guide and tailoring them to their local context, municipalities can turn words into reality, and subsequent results on the ground within their community.
We want to hear from you!
Just because the guidebook is published does not mean our work is over. We know there's plenty of similar initiatives happening across the Mediterranean and we believe we can increase our collective impact by collaborating more and learning from one another.
Are you aware of local legislation or initiatives within the region that promotes the zero waste model or focuses reduction of waste? What are the biggest challenges you are facing in your work today? 
Share it with us, along with any ideas of how the guidebook could help your work, and we'd love to connect to see how we can maximise the impact of our zero waste work in the Mediterranean.
Email us at [email protected] or take 2 minutes to fill out this short form.