Slovenia is well known for being a green country as it has been awarded the Greenest destination price in 2016. Obviously, waste management plays an important role in this, since the country met the EU 2020 recycling targets 4 years ago, although only joining the European Union in 2004. In spite of lately implementing a proper waste separate collection system, it quickly exceeded the average EU results by choosing to focus on recycling rather than disposal of waste.
As a perfect illustration of this system, the capital Ljubljana offers results going beyond the national ones. The city, along with its public company Voka Snaga, has committed to become a Zero Waste capital and provides an efficient waste management system to nearly 400,000 inhabitants. As Zero Waste goes beyond mere waste management, the city enhanced its waste prevention activities and set the ambitious target of halving its residual waste by 2025
To better understand how the country has achieved this success, we have organised our last Study Tour in Slovenia and in its capital, Ljubljana, in collaboration with Ecologists Without Borders (Zero Waste Slovenia).
The first day of the Zero Waste Study Tour was dedicated to discover the waste management system in Ljubljana implemented by Voka Snaga. Participants could learn:
Sustainable waste management techniques
Waste collection systems, results and future challenges (2025 goals)
Waste prevention strategies
How a MBT plant works
The importance of a solid communication strategy to engage citizens
The participants had the opportunity to directly see how waste is collected, separated and processed, and also visited the REUSE centre hosting BERT, a packaging free vending machine.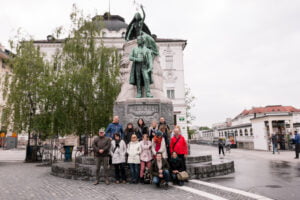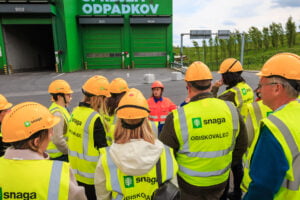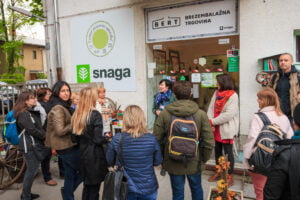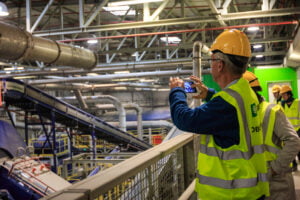 On the second day, the delegation visited Vrhnika and Bled.
Vrhnika is a clear example of how a community can quickly go from landfilling everything to recycling most of its municipal solid waste.  We had lunch at Hotel Ribno that after reaching more than 92% separate collection, officially became the first Slovenian Zero Waste Hotel in 2018.
In the afternoon we visited the city of Bled where we learned how Zero Waste practices are implemented in touristic areas.  indeed, well known for its lake with a castle in the middle, the city of Bled – overcrowded by tourists producing 70% of the annual waste – committed to Zero Waste by implementing waste management and waste prevention measures.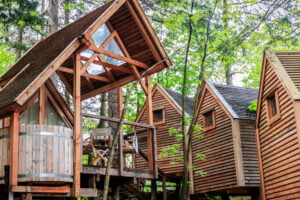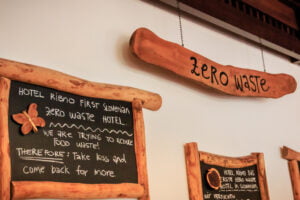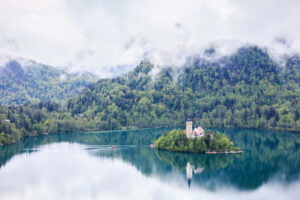 During the last day, we organised our first-of-its-kind workshop training on Zero Waste plans implementation that gave to participants the possibility to learn directly from skilled practitioners how to set up a programme for their municipality. This half a day training was dedicated to civil servants working at the local level, waste management professionals, activists, and anybody else wishing to see how a zero waste strategy practically works. It included:
Implementing zero waste schemes: operational and organisational approaches, execution, achievements
The economic and environmental benefits of zero waste programmes
Economics and Mathematics of (zero) waste management: facts & figures to reverse mistaken opinions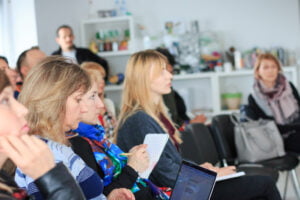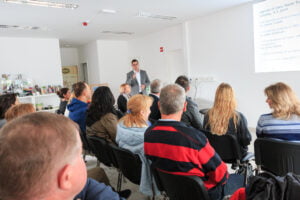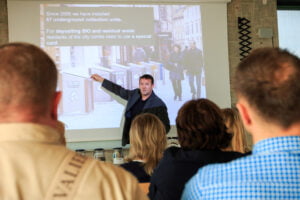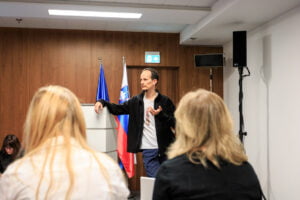 Curious to have some fresh feedback from one of our participants? Check the video with Alexis Sicilia, director of Organix Consultores:
Learn more about the Study Tours experience in Ljubljana on the programme and stay tuned: our next Study Tour destinations will be announced soon!
Photo credit © Tjaša Frida Jenko, Fridizia