Today, Zero Waste Europe publishes its case study on Milan's biowaste collection scheme, the most successful biowaste collection scheme in a densely populated area.
In 2011, the city of Milan started implementing an ambitious scheme to separately collect biowaste and recycle it. With 1.4 million inhabitants and an extremely densely populated area, this wasn't an easy task as biowaste collection schemes are more difficult to set-up in big cities. However, after 10 years, Milan is now one of the leading examples with 95 kilograms of biowaste collected per inhabitants and a 62% waste collection rate.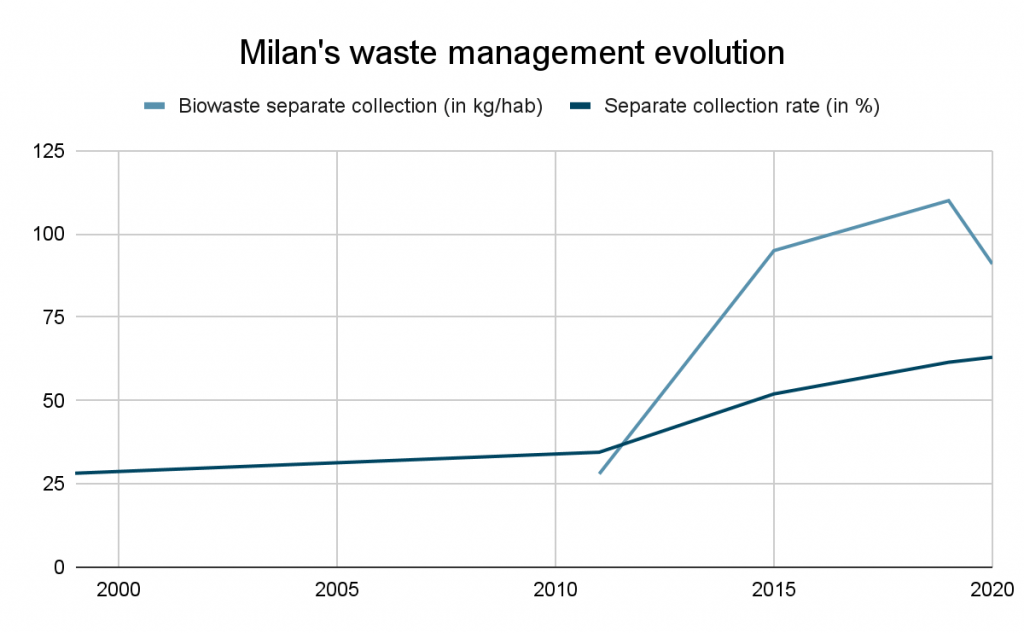 Among the different success factors behind the strategy, two of them have played an essential role for Milan:
The thorough planning of the household collection. As household biowaste collection is the most complex to tackle, Milan's roll-out phase only started after a 2 years pilot project and was then progressively adopted in the four quadrants of the city. 

The awareness-raising campaign. The campaign was made all along the roll-out phase, not only focusing on general communication but also on targeted communication with workshops in areas during the roll-out phase. Among the many tools used, Milan also set up a website with all the information available in 10 languages. 
This allowed Milan to currently collect approximately 130,000 tonnes of biowaste per year thus avoiding around 9,000 tonnes of CO2 emissions. But it is not only about quantity as the quality is also extremely high with an average contamination rate below 5%.  As bio-waste is the first step of any successful waste management strategy, this also has an impact on the average collection rate which is now around 63% and the economic savings with an estimation of 30 euros saved per ton of waste properly recycled. 
All in all, Milan's case shows that successful biowaste collection schemes can be implemented in densely populated areas. 2 years ahead of the EU-wide obligation to separately collect biowaste, the city of Milan shows that with a proper strategy, biowaste collection can be implemented everywhere and that it will positively impact the whole waste management system.