As a self-employed zero waste advocate, consultant and educator who lives in Poland, I see huge value in taking part in international events and connecting with professionals working in the field of zero waste and waste management in various places in the world. Therefore, I thought that joining the Study Tour organized by Zero Waste Europe would be a great opportunity for me to learn and make new contacts. I'm happy to say that I wasn't disappointed! The tour was a great and valuable experience for me.
ACTIVITIES
So what do you do on a study tour focused on zero waste? You deal with waste!
You look at it, you analyse it, you talk about it most of the time, you might even touch it and smell it! You look at bins and into bins. Household bins, city bins, big bins, small bins, bins locked with a chain and more. Now, to a normal person this might not sound attractive at all, but to anyone working in any sector related to waste management, zero waste or waste prevention – this is actually very interesting and a lot of fun! I think that only on a study tour organised by Zero Waste Europe you get to see so many people taking photos of not only the bins and the waste bags but also their contents ☺ Zero waste people, you will feel at home!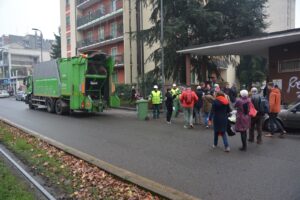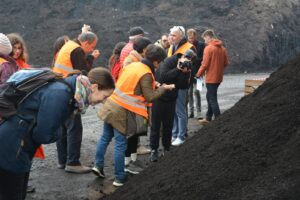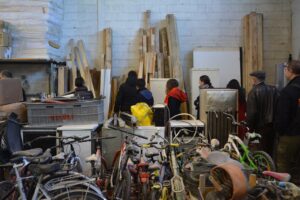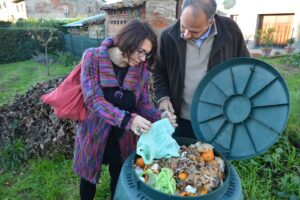 During the tour we got to see and visit:
– Kerbside separate collection in action on the streets of Milan and Capannori
– Biofactory – a composting plant in Calcinate near Milan
– The world-leading zero waste research centre in Capannori
– Dacccapo – the repair and reuse centre in Capannori which consists of repair workshops as well as two shops where used items are sold.
PEOPLE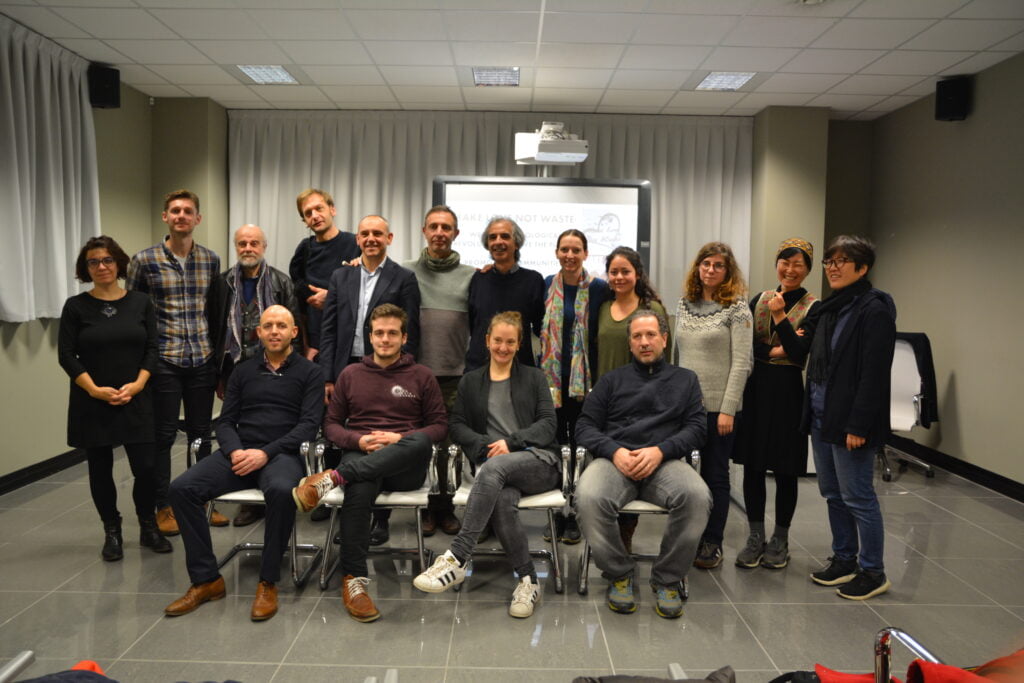 One of the best elements of the tour were lots of conversations with various people involved in the tour:
The tour participants, our group consisted of participants from Mexico, Sweden, UK, South Korea, France, Portugal, Italy and Poland. Younger and older, waste management professionals, PhD students, journalists, as well as zero waste activists.
The people we met at the places we visited. It's not possible for me to list all of them here, from the volunteers at the reuse centre in Capannori to the waste officials collecting recyclable materials on a Monday morning in Milan. The great thing was that we were not only meeting representatives of organisations but also had the chance to speak to staff members, local residents, volunteers.
Last but not least the three representatives of Zero Waste Europe, who were with the group during the whole tour – Enzo Favoino, Pierre Condamine and Jack McQuibban – all three always available to chat and answer questions.
Zero waste principles cannot be applied successfully without strong collaboration between people. Local authorities, residents, politicians, producers of goods, all have to work together in order to make prevention a priority so that waste can be reduced and the environment and human health protected.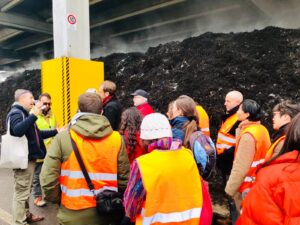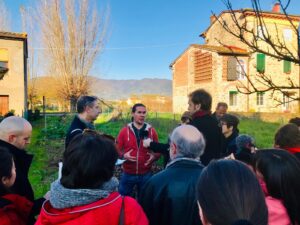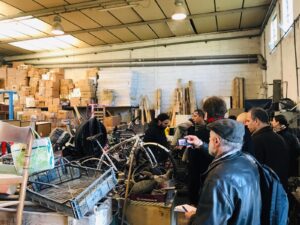 Commitment towards zero waste solutions, such as waste prevention, repair, reuse, recycling, all helps support the creation of jobs and of valuable human connections within a community. The best example for this was the Daccapo centre which we visited. It creates jobs, offers training, gives senior citizens a place where they can share their skills, stay busy and feel part of a community. The oldest volunteer at Daccapo is 92 and still active! Alongside him, you might see a teenager helping out repairing old bikes. It reinforced to me that zero waste is not only about waste, it's also about creating systems that responsibly use resources and collaborating with one another, so we can live productively and sufficiently without polluting our planet.
It is through conversations that we get to solutions. It was fantastic to have so many opportunities during the tour to talk about various subjects with people coming from different places and backgrounds. We discussed everything from challenges posed by disposable nappies and dog poo in urban areas to EU directives and international politics.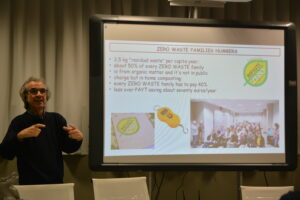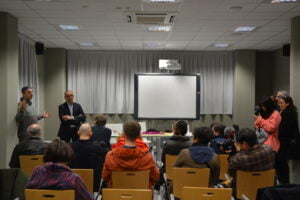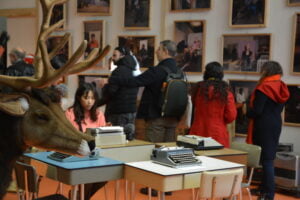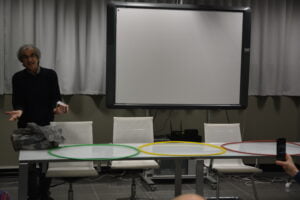 Of course what someone can get out of a study tour always depends on the field they work in, their existing knowledge and experience so far, as well as their expectations. However, I believe that anyone with an open-minded attitude and some curiosity about zero waste solutions can benefit from taking part in a study tour. If you deal with municipal waste and the application of zero waste at the level of cities then the tours linked to the Zero Waste Cities programme are certainly for you. If you work in a different area related to zero waste, you can still gain lots of useful knowledge, get some inspiration and make new contacts and new friends.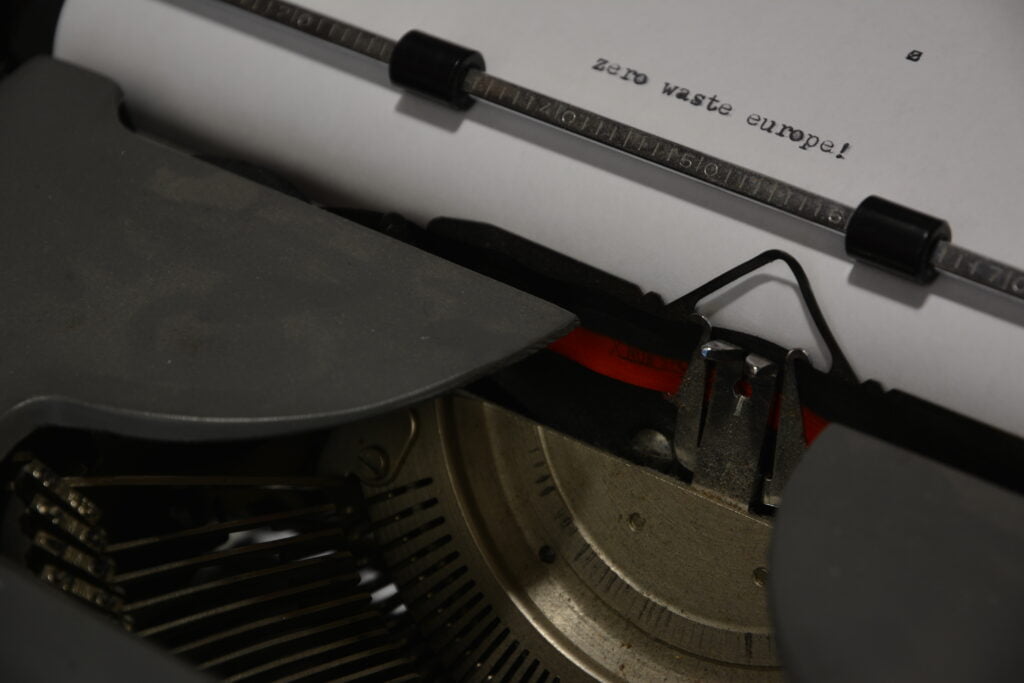 WHAT'S NEXT
What's next for me after the study tour? 
I'll continue my work helping individuals, organisations, companies and cities on their way to waste reduction! If you're interested in collaborating – get in touch! Now I have some new ideas and new zero waste friends, who I know I can contact, be it to discuss something related to waste or just to look back and recall the tasty pizzas and cappuccinos we had together in Italy. Oh yes, I focused on waste here, but well, waste is not everything! During the tour, in the few free moments between studying the zero waste solutions, we got to enjoy wonderful landscapes, beautiful architecture and delicious food too!
About the author: Anna Desogus is a zero waste advocate, educator and consultant. In 2019 Anna set up her own consultancy in Poland and called it Ambasada Czystej Planety (Embassy of the Clean Planet). She also collaborates with experts in other countries taking part in international projects.
Photo credits: Pierre Condamine